A small update to my personal computer.
Current PC
I blogged before about my current PC. It was built in 2017 with the Dan A4-SFX v1. It is a mini-ITX (mITX) system with an Intel i7 7700K and NVIDIA GTX 1080Ti.
The Problem
I recently got a Sony PlayStation 5 (PS5). I don't have a TV in my room so I use USB capture cards to play directly from the preview with almost zero latency. The two most popular brands with this common feature are AVerMedia and Elgato.
The PS5 is able of outputting 4K60 HDR (and even 8K) which all USB capture cards are unable to transmit. Only PCI-e based cards have this capability but I don't have any PCI-e slots to spare in an mITX build.
The problem can be summed up as: I need an additional PCI-e slot.
The Solutions
There are few ways to get another PCI-e slot:
external-GPU (eGPU) enclosures: An eGPU enclosure would give me an extra PCI-e slot but I would also need a new motherboard with Thunderbolt 3.
PCI-e bifurcation: This is the process of splitting a 16x slot into 2 8x slots. My motherboard doesn't support this and no other Z170 or Z270 chipset boards seem to either that I could find. This would require a new computer.
Get a bigger motherboard and case: An micro-ATX or bigger motherboard have at least 2 PCI-e slots but won't fit in my Dan A4. I would also need a bigger case.
Weighing up the price of all options, the least expensive approach was option 3.
Upgrades
Here's a picture of the complete system: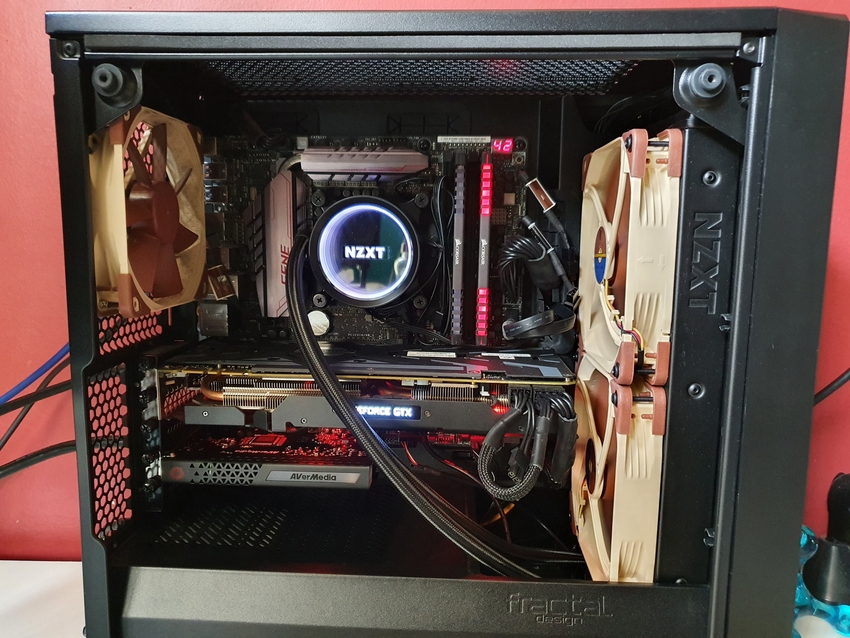 Two PCI-e capture cards that can capture 4K 60fps, the AVerMedia Liver Gamer 4K and the Elgato 4K60 Pro.
Based on the EposVox's latest capture card review, he lists the AVerMedia having a lower the lowest preview latency at 36ms while the Elgato is slower at 58ms.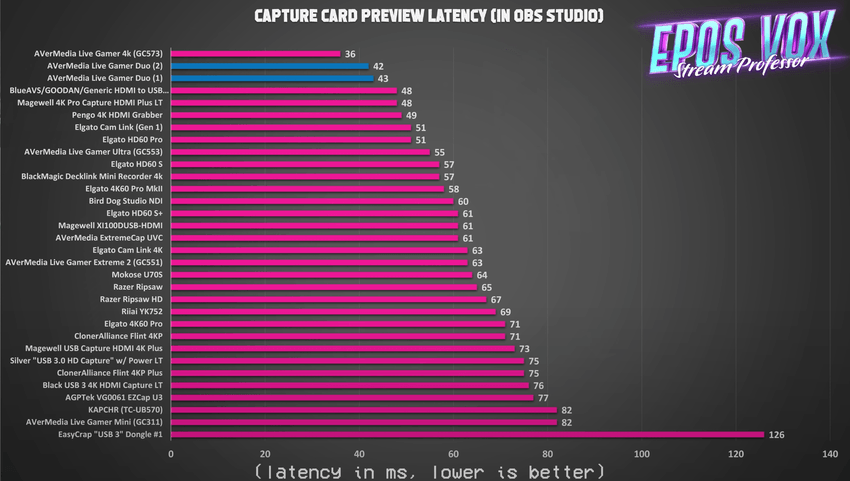 I had the opportunity to try out both and could feel a difference.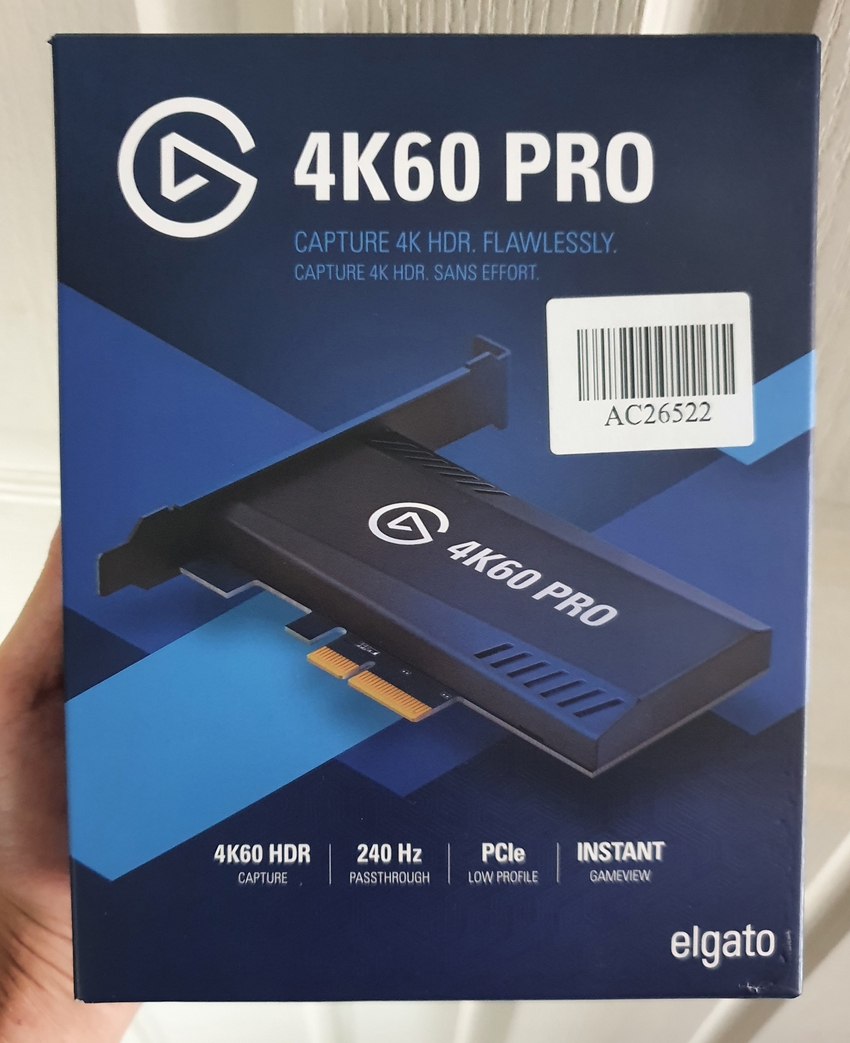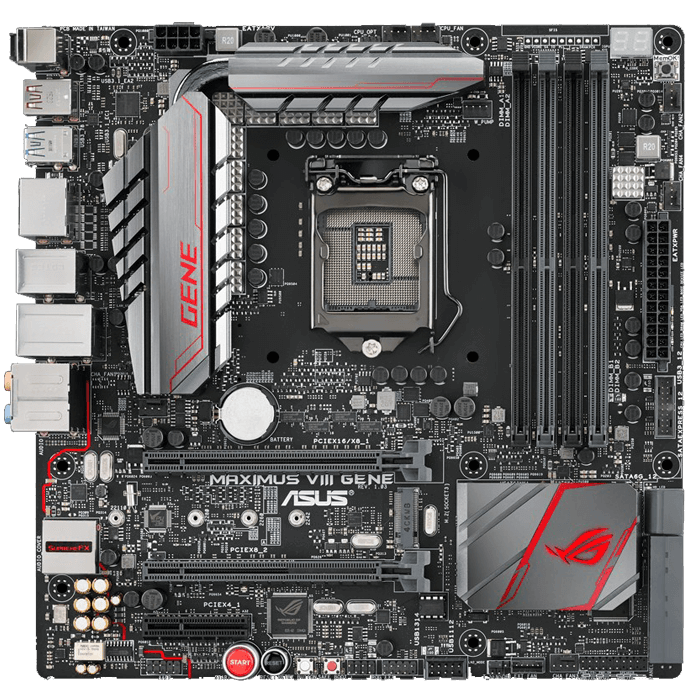 This was the only mATX board I could find across Gumtree, eBay and Facebook Marketplace that supported my Intel i7 7700K. It is a Z170 board which is a minor downgrade to my previous Z270 board. Everything I owned was compatible. The only downside is it takes forever to POST.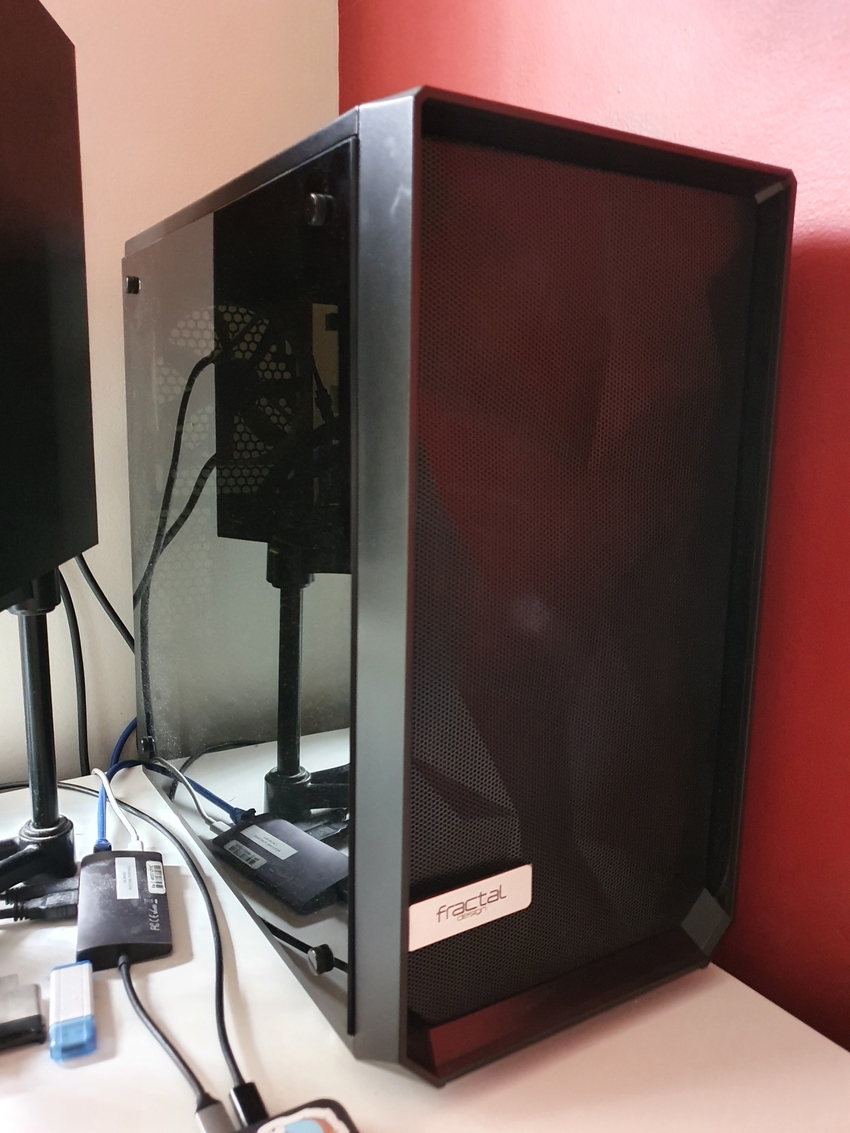 A medium-sized case with good airflow and enough room to fit everything. I didn't want to splurge on a unique case again to keep the cost down.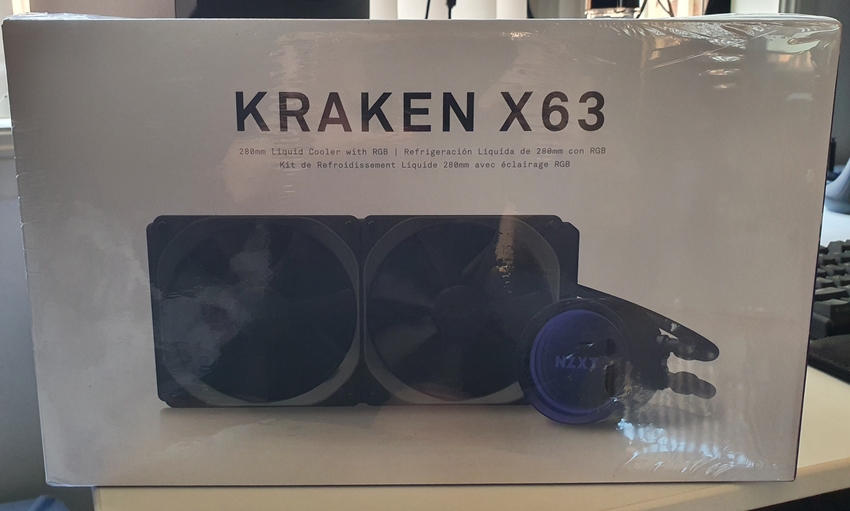 I also took the opportunity to upgrade the small Noctua NH-L9i to a full-blown 280mm AIO watercooler. Slapped two Noctua NF-A14 fans on and it's whisper quiet.
End Result
Success! Here's OBS outputting the AVerMedia Live Gamer 4K and my PS5 at 4K 60FPS!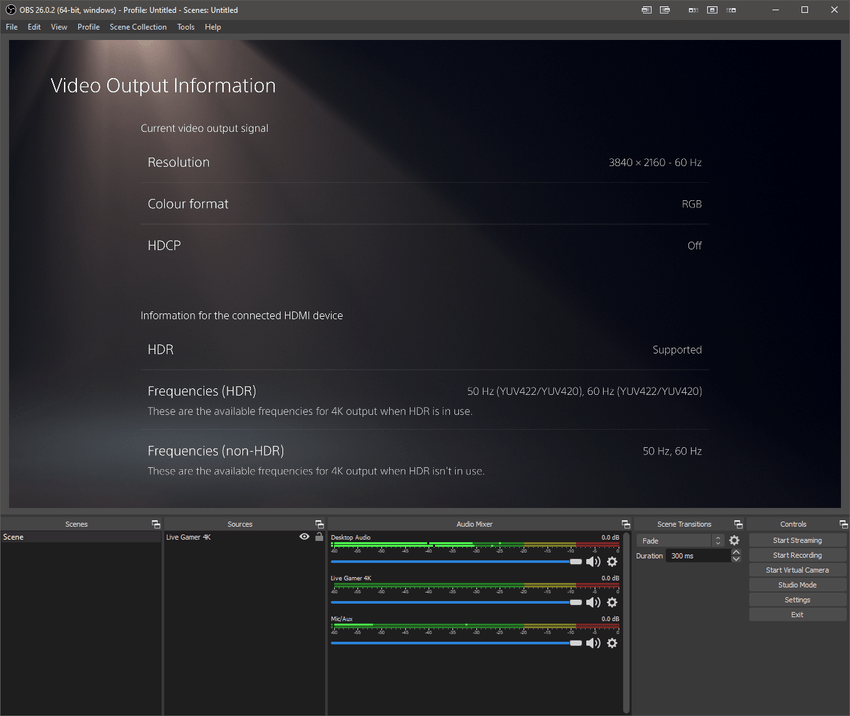 Future Upgrades
After all the research I've done, there are potential upgrades I've been thinking of:
Cooler Master NR200: A mini-ITX case with no compromises to cooling and relatively cheaper than other cases. The NR200 also supports some mATX boards but I would need a different cooler.
Intel is also releasing Rocket Lake very soon and this could be a good opportunity for a full upgrade. I'm mostly GPU bound with my Acer X34P ultrawide so I won't see much performance increases in games but the newer chipset features and non-gaming tasks would be much better.
A new graphics card. Most likely the NVIDIA RTX 3080 Ti if it happens.
A USB capture card that can capture 4K60 with near-zero latency. I wouldn't be doing all this if it existed!
A 2-slot mini-DTX motherboard to be released. I could then squeeze everything inside the Cooler Master NR200. Right now, only ASUS has a mini-DTX board but it only has 1 PCI-e slot.