Look at how many screens I've got!
This post will be contain a lot of pictures of my current workstation at Autopilot. Everyone gets their own workstation (no hot desking thank god!) and can make it their own.
Hardware
Laptop
Apple Macbook Pro 15-inch Mid-2019 with Touchbar
Intel Core i9 Processor
32GB RAM
256GB SSD
Geek Bench Score: 5330 Single Core & 26412 Multi-core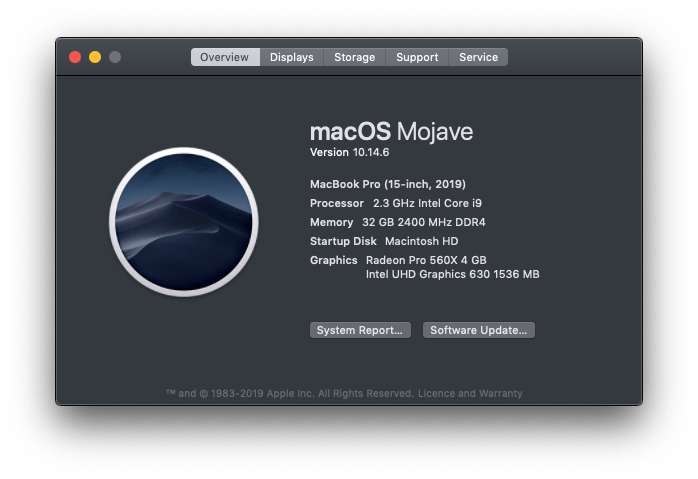 Monitors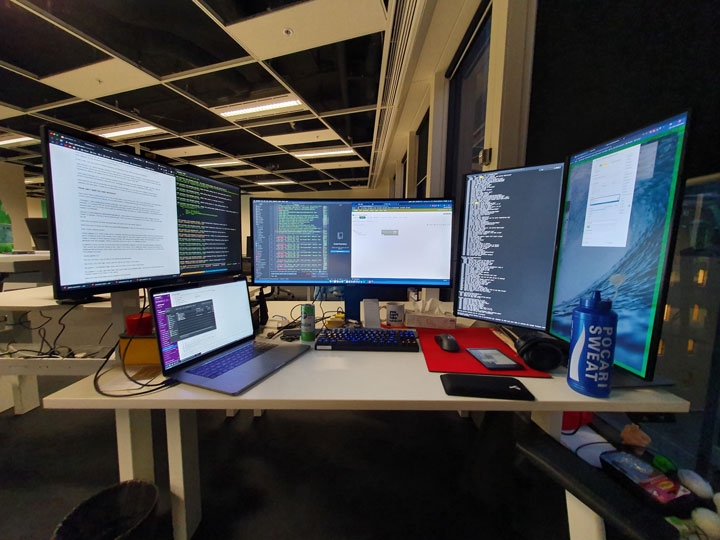 Using all four ports of my Macbook, I've got five monitors:
Samsung SE790C Ultrawide in the middle
Dell U2715H in Landscape
Two Dell U2715H in Portrait
The Macbook's screen
Mouse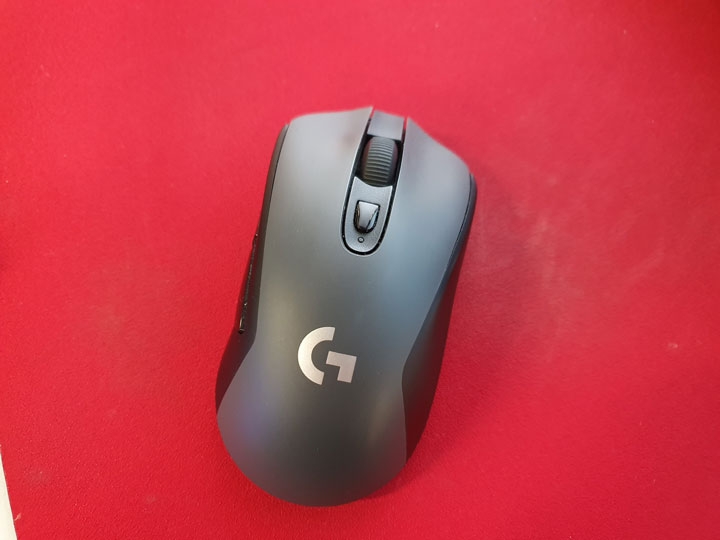 The Logitech G603. Comfortable. Back & forward buttons. Bluetooth. 18 month battery.
My mouse pad is also a large soft red Artisan HIEN.
Keyboard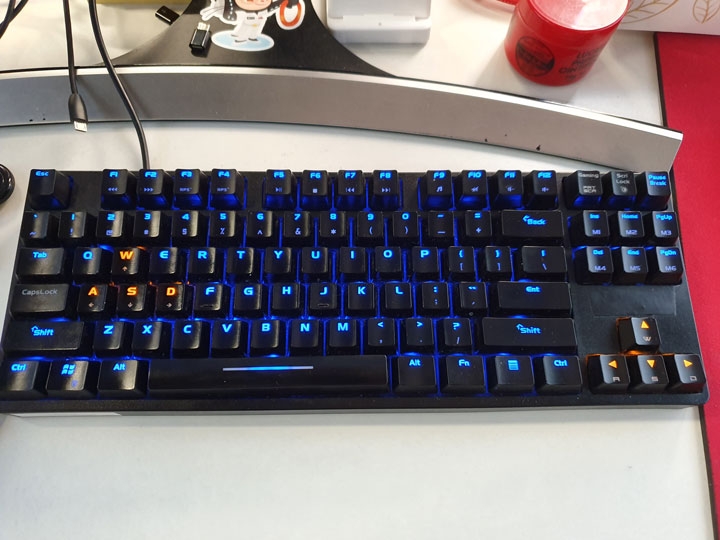 A Kogan Cherry MX Brown keeb. It's cheap ($40 AUD) and does the job. I'm so embarrassed by the brand I put some tape over it. They no longer sell this anymore.
Dongles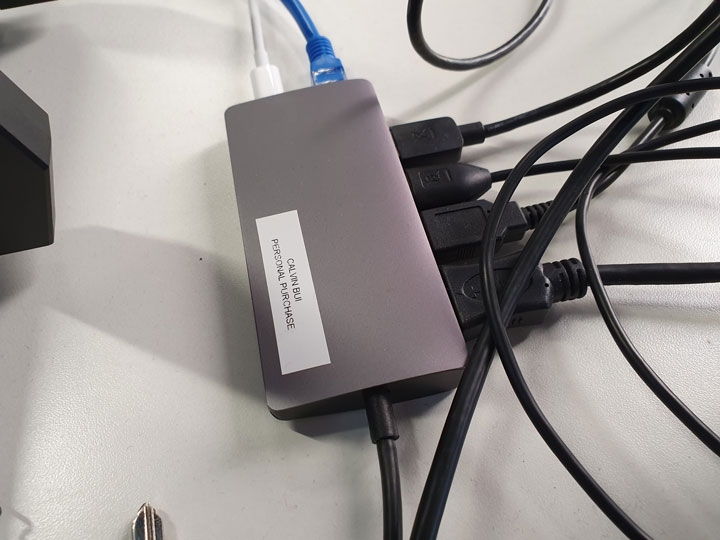 Satechi Type-C Multi-Port Adapter 4K with Ethernet. It's the only one I've found not to flicker the screens.
Headphones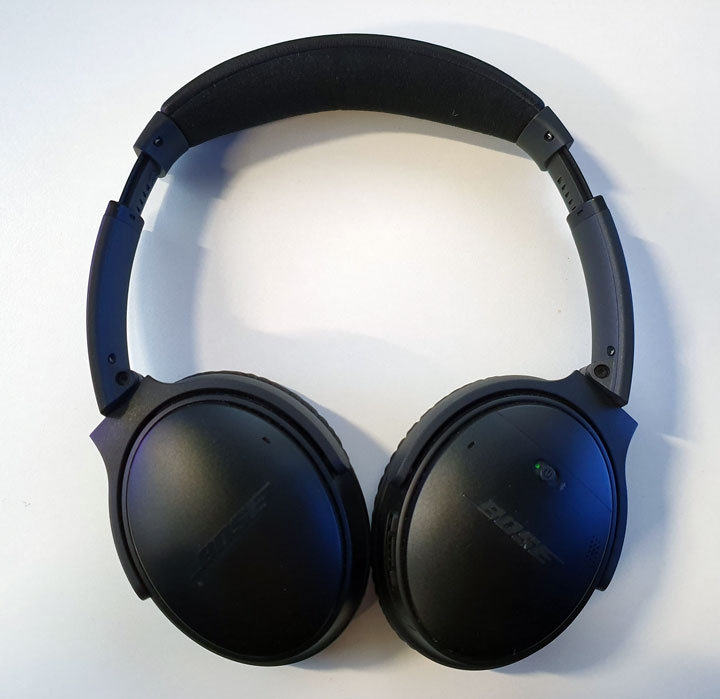 Bose QC35s (Gen 1) noise cancelling headphones. Perfect for working in a noisy office.
Wireless Charger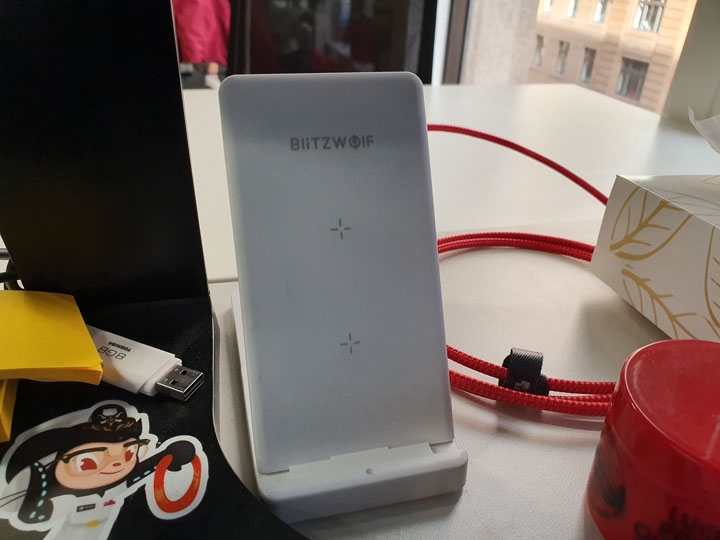 Blitzwolf BW-FWC2. The only one I could find with a USB Type-C port.
Backup Drive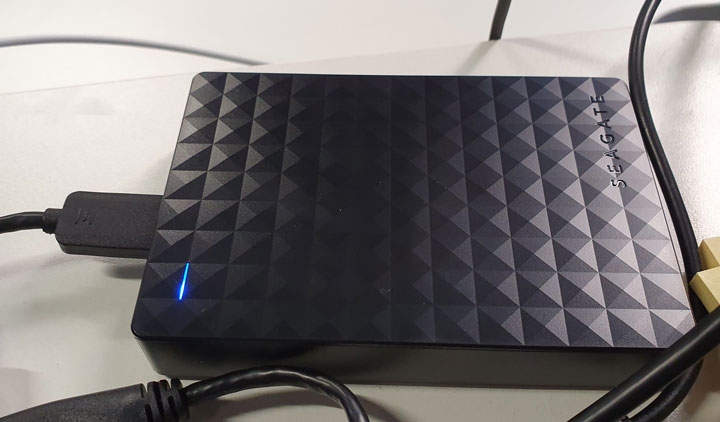 Seagate 3TB Expansion Portable used exclusively for Time Machine backups.
Router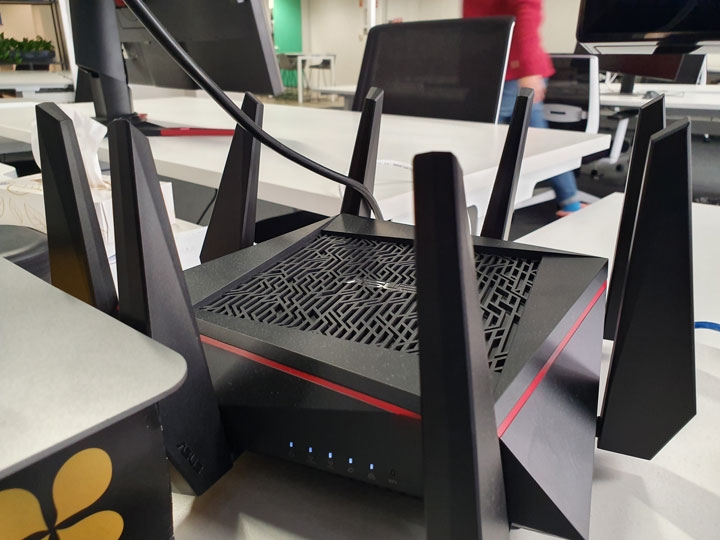 An ASUS ROG RT-AC5300 I found lying in the server closest.
Desk
Sit/Stand Desk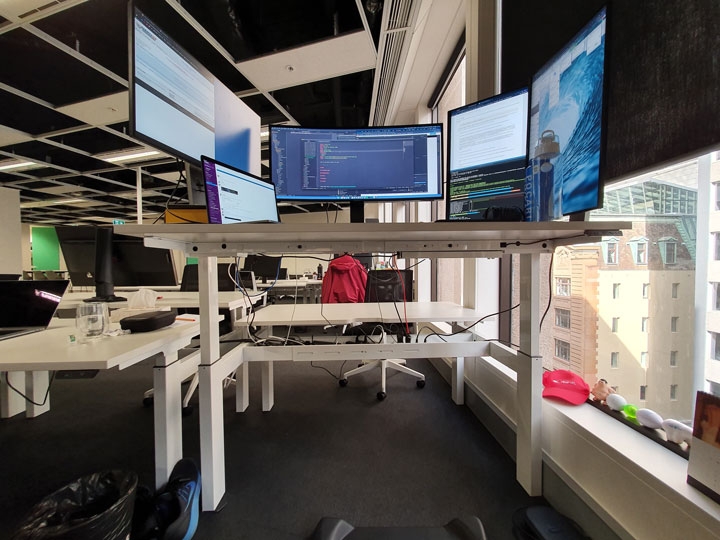 Every desk at the office is a sit/stand desk and has four programmable heights.
Standing Mat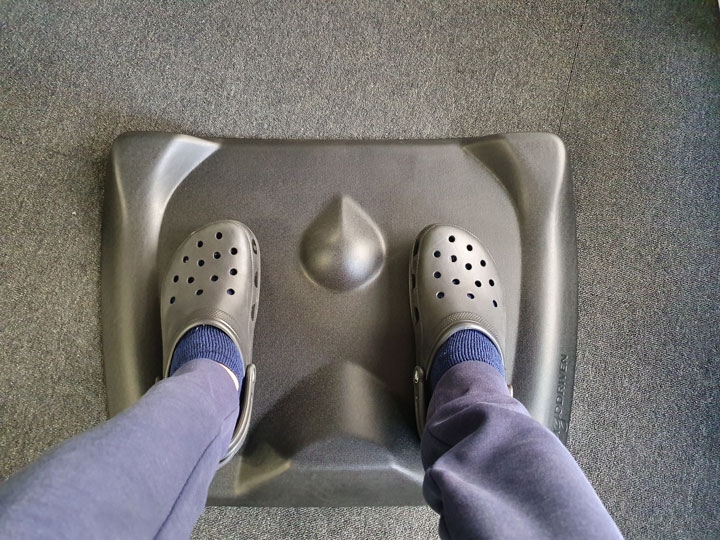 Showing off my office Crocs on the Ergodriven Topo Mini, a non-flat standing mat.
Software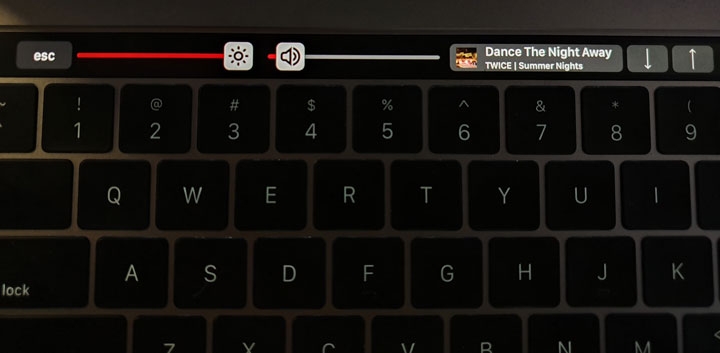 Terminal - iTerm 2
Text Editor / IDE - Atom
Diff Tool - Beyond Compare
File Transfer Client - Transmit
Macbook Touchbar - BetterTouchTool
Window Management - Hyperdock, BetterSnapTool and Moom
File Archiver - Keka and BetterZip
Firewall - Little Snitch
Database Client - Navicat
Clipboard Manager - Paste
Screenshots - SnagIt
Screen Recorder - Camtasia
Video Player - IINA
App Cleaner - iTrash
Cloud File Manager - Mountain Duck
Calculator - Numi
Source Control - Sourcetree
Virtualisation - VMware Fusion
OpenVPN - Viscosity
VNC Viewer - RealVNC Viewer
API/HTTP Client - Insomnia
Other
Water Bottle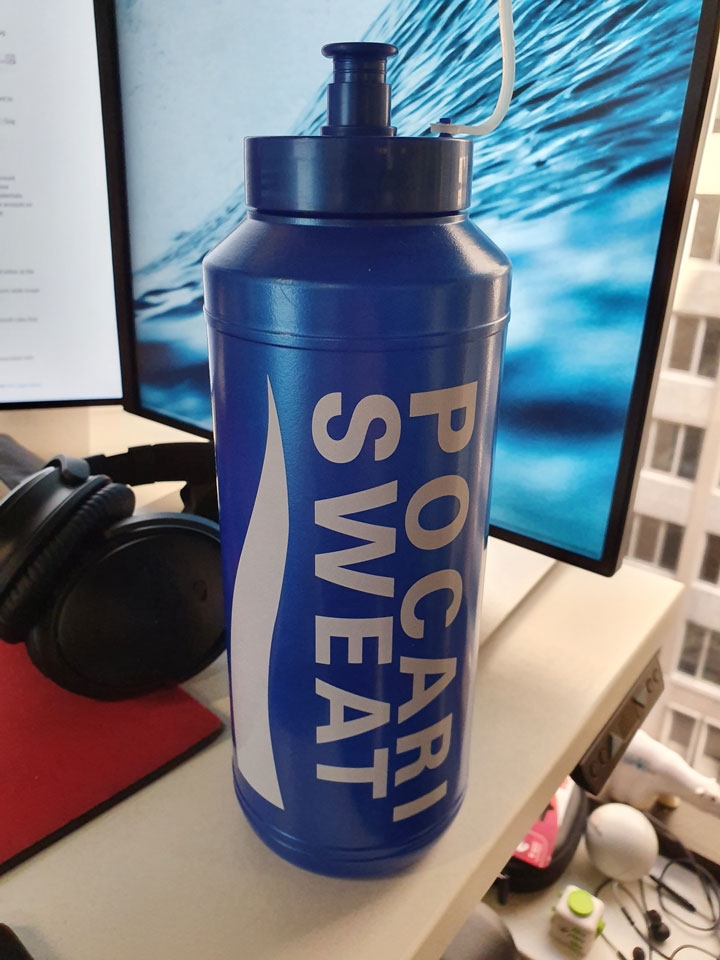 A 1L Pocari Sweat water bottle I bought while in Japan.
Calendar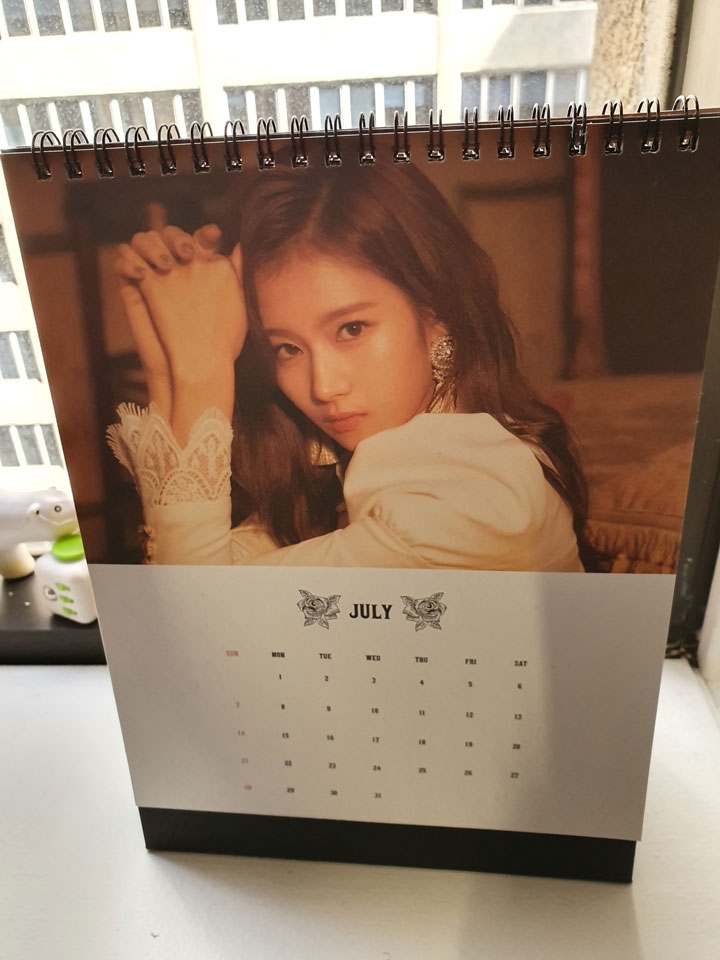 TWICE's The Roses Season's Greeting calendar that I bought separately.
Elbow Pad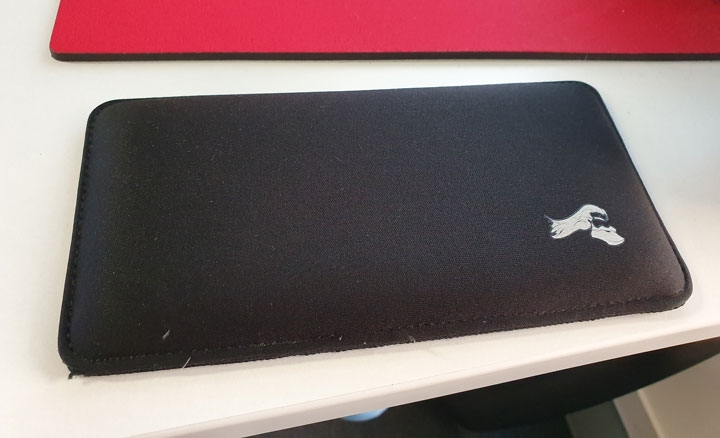 It's suppose to be a wrist rest but I put under my mousing elbow.
Fidgets and Toys